A Global Issue
The Democratic Republic of Congo is home to some of the world's most precious minerals. Its cobalt power our car batteries and its coltan power our cellphones. Control over these resources fuels antagonistic appetites, locally and internationally. As a result, the country has been embroiled in conflict for nearly 25 years. This has subjected women, men and children to innumerable atrocities, including horrific sexual violence.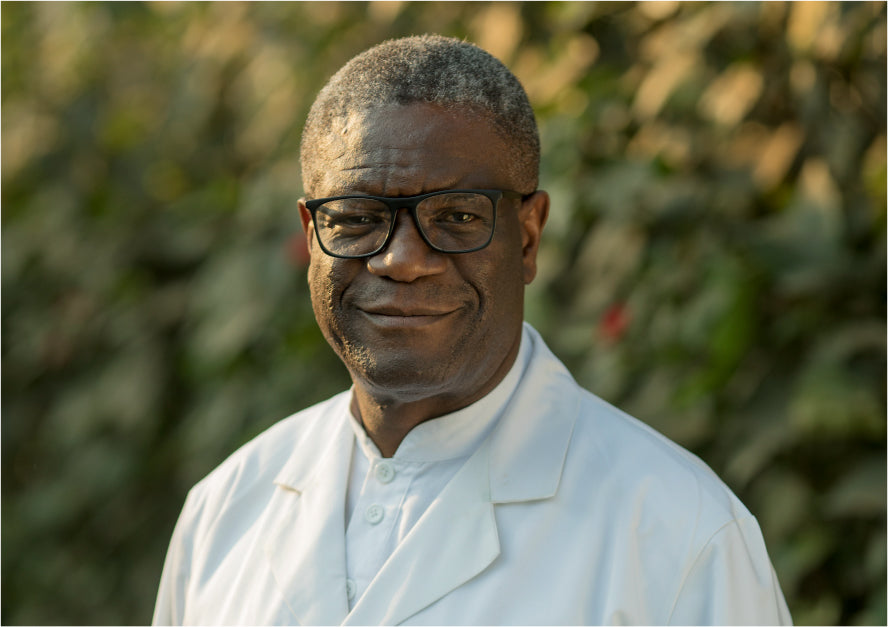 Our Partner Panzi Hospital
Dr. Denis Mukwege (2018 Nobel Peace Prize) opened Panzi Hospital in Bukavu, DRC in 1999.
As the war continued, violence intensified and women were raped with increasing brutality. To date,
Panzi has treated more than 85,000 women.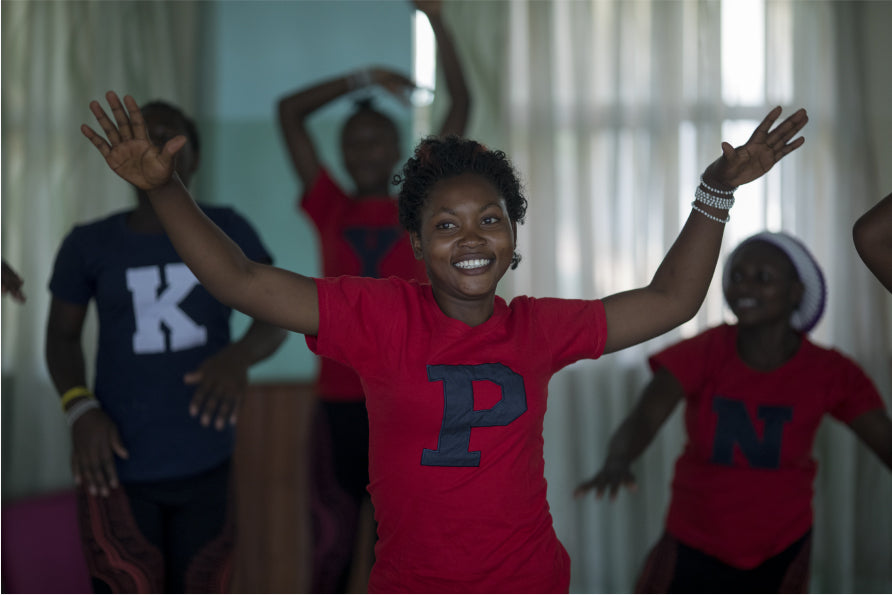 Holistic Healing
Survivors often experience deep psychological trauma and are rejected by their communities due to the cultural stigma of rape. Dr. Mukwege developed the four-pillar "Panzi Model" of holistic healing, which
combines medical treatment, psychological care, access to legal services, and socio-economic support
through education and job skills training.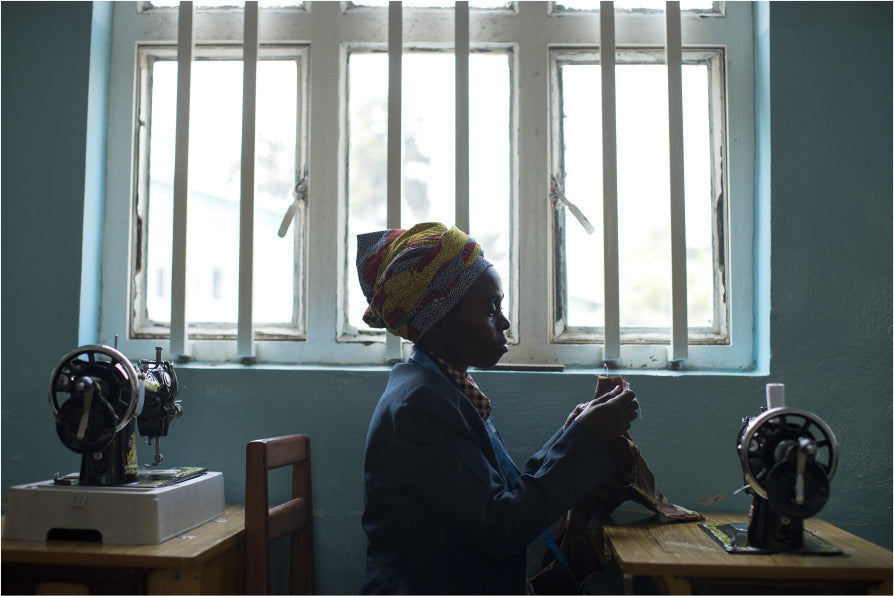 Your Impact
Your purchase from Congo Clothing Company provides the funding for job training. A full program for a survivor is 180 days. We currently support a sewing course operated by our partner, Panzi. Learn more about our impact framework: the C³ Method.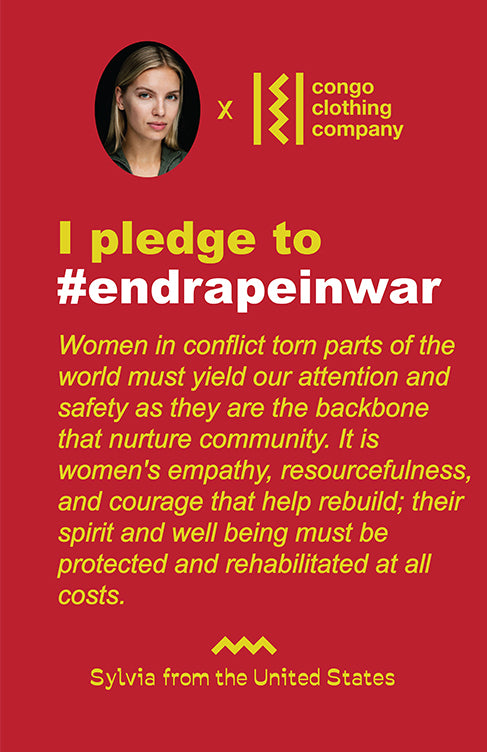 I pledge to
#endrapeinwar
Fill out the form below and join our global
community! You will receive your pledge
card via email
FAQs
Our clothing is currently manufactured ethically in Colombia. 
We selected Colombia due to its robust manufacturing industry, its proximity with the United States and its history of overcoming systemic violence. We believe Colombia's turnaround and economic recovery can serve as a blueprint for the DRC.
We dedicate 10% of our bottom line to fund training programs to upskill survivors. Additionally,  your purchase helps to provide each participant with a sewing machine. As we develop more capacity locally we plan to offer willing candidates a path towards being part of our supply chain and earn a living wage. Alternatively, we aim to fund select projects for those who are seeking more entrepreneurial careers. Learn more about our impact framework: the C³ Method.
Spreading awareness of the issue always helps. If you would like to make a pledge to #endrapeinwar, please click here.
You can also make a direct donation to the Panzi Foundation at https://panzifoundation.org/.
Our logo represents the essence of what we stand for. Broken apart, its pieces each tell their own story. Our zigzag represents patterns from the Kuba culture of the DRC as well as tortuous journeys that led many Congolese women to the beds of Panzi Hospital. Our straight lines symbolize purpose and firmness of character in the midst of chaos. Resilience is the sum of its parts. We tell stories of women that are broken but not destroyed. Ultimately, Congo Clothing Company is about hope.